Diversity bank products and grow your market share
Disrupt the market with 1TCC™
We work in synergy with our global banking partners to create programs that enhance working capital efficiency for our investment-grade clients, enabling improved liquidity and access to higher levels of capital. 
What's in it for our banking partners?
●  Inventory holding
●  Portfolio expansion
●  Grow new clients
●  Capture new segments
●  Sticky platform
●  Enhanced governance
TCC TradeCo business model
Reduces cost by Leveraging buyer's credit profile against the cost of capital of other parties in a supply chain.
Goods held by TCC-contracted logistics company, TCC TradeCo assumes risk.
Assures delivery to/payment directly from the creditworthy buyer.
Takes assignment of a take-or-pay contract: Purchasing goods from supplier at discount below the supplier's cost of capital and/or selling to buyer at mark-up.
> Postpones ownership until inventory is needed
> Assures availability of custom and strategic inventory
> Buyer may negotiate a lower cost of goods
> Hedge against inflation
> Reduces supplier risk by supporting supplier liquidity
> Contributes to efficient use of capital metrics
> Accelerates sale of goods on a non-recourse/true sale basis
> Reduces the cost of carrying inventory 
> Improves working capital and free cash flow
> Provides a "natural currency hedge"
> May lower manufacturing costs
Robust reporting and support platform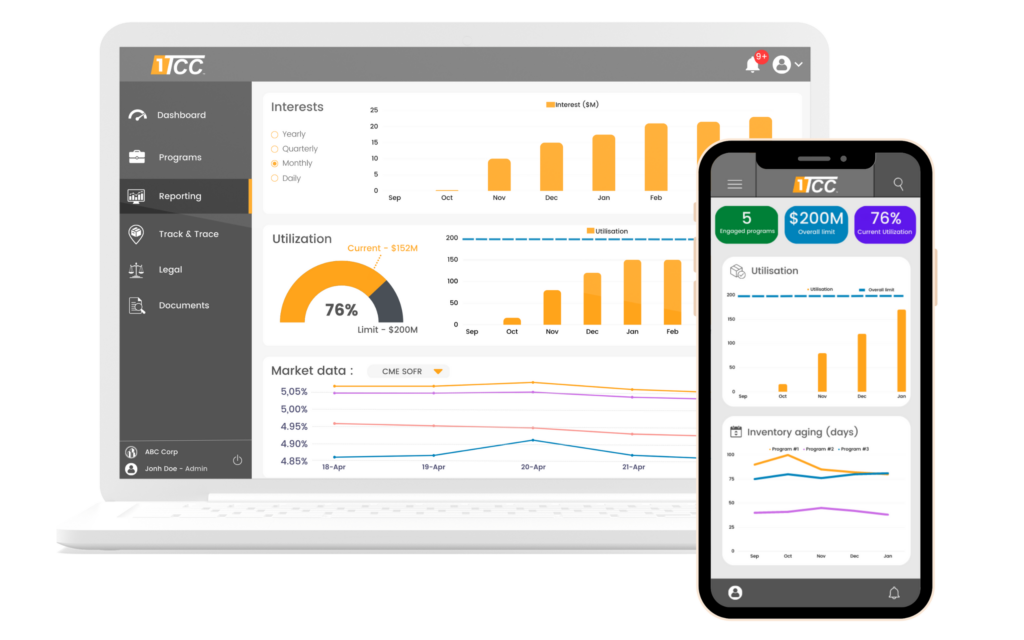 ●  Program details
●  Interests
●  Exposures
●  Risk management
●  Track and trace
●  Legal assistant
Introduce one of your clients through our partnership program